Nosotros / About Us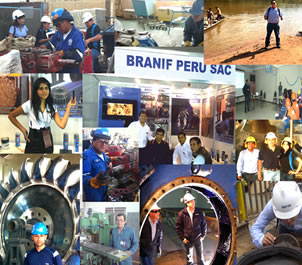 BRANIF PERÚ
BRANIF PERU entrega el presente portal Web, agradeciendo a todos nuestros clientes del sector eléctrico, petrolero, metal mecánico, minero y alimentos; que nos dieron su tiempo y recomendaciones para trabajar conjuntamente en el desarrollo y mejoramiento de nuestros productos, los cuales hemos recogido muy valiosamente.
BRANIF PERU gave you the present Website, thanks to all our customers in power energy, petroleum, metal mechanical, mining and food industries; they gave us their valued time and recommendations for working together to develop and improve our products, which we have taken very valuably with respect for the environment and worker safety, to position BRANIF nowadays, a trade mark internationally competitive.
LEER MÁS
Si desea pedir más información fuera del horario de atención visite nuestro formulario de contacto.
For More Information, please contact with us.
Nuestros Clientes / Our Clients
Constructoras/Construction
Maquinaria Pesada/Heavy Machinery